Find a serious locksmith in Berlin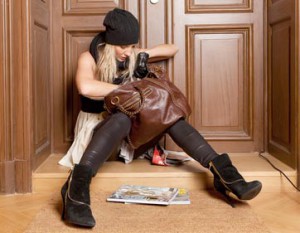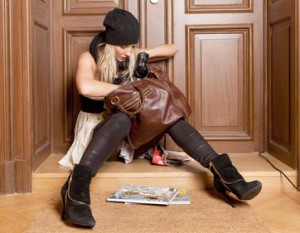 Read our article, how you can find a serious locksmith in Berlin (Germany).
It happens countless times every day that house keys are being forgotten, be it while taking out the trash or because of a distraction by a call on the mobile phone or even just, because your thoughts are already in the office.
In such and similar situations there is need for a lock and key service, even if that's not necessarily the easiest and cheapest option.
The black sheeps of that sector can often not be distinguished from the legitimate businesses at first glance. However, there are still certain criteria which can be used when worst comes to worst to find a legitimate lock and key service. Shady locksmiths sometimes brazenly exploit the helplessness and often demand astronomically high sums for their services, which no customer should accept.
Nobody has to accept these unusual prices, which often are way above usual conditions. Once the door has slammed shut, it is also not very helpful to immediately break down the whole door, but some lock and key services do exactly that to jack up the prices.
Payment in cash without a proper invoice should never be accepted either. It is vitally important not to hire the first lock and key service that comes along; such businesses like to call themselves "AAA-lock and key service" just to be in the first place in the directory. Boastful advertisement is not always a good sign for a legitimate business either. Lock and key services with exorbitant prices can often be recognised by nothing more than their telephone number. Even when the emergency seems urgent, 0900-numbers should never be dialled.
Legitimate businesses always specify their complete address with their contact details. The best way to avoid ill surprises is by agreeing upon a binding fixed price beforehand. In order to do that, a detailed description of the problem via telephone is necessary, for example explaining whether the door only slammed shut or whether the key broke off.
For opening a door that has slammed shut during daytime, prices in the range of around 70 euros are acceptable. Surcharges during the weekend or for night-time services are common, but must not double the price just like that.
Receiving information on prices is more difficult when a door is locked, a key has broken off in the lock or the key is stuck from the inside. The effort for the lock and key service is bigger in such a situation and not that easily calculable. However, a good and experienced locksmith is able to make a reasonable fixed price offer for that too, which is usually arond 100 euros.
Also in this case, surcharges for work at night-time or on weekends of about 50 % are common. If a lock and key service refuses to give information on prices after a detailed description of the problem on the phone, it is better to look for another business.
Caution is advised when dumping prices of less than 50 euros are offered. Like in other sectors, either costs are added in retrospect, which were concealed before, or the quality of the service is very poor. For example when a door or a lock are damaged while opening it, although that wouldn't have been necessary if the opening had been performed in a professional manner.
For the opening of a door, one expert is perfectly sufficient. Nobody should let himself be persuaded of paying superfluous personell. If two employees come to the rescue, both are entitled to an hourly wage, even if only one of them grabs the tools. The cost for the drive should be a part of the agreed upon fixed price. Incoming calls are often just forwarded by lock and key services and an expert arrives only after a significant waiting time and many kilometres of driving.
In every case a detailed invoice should be requested, which includes individually specified items; nobody has to accept obviously exaggerated invoices. If an immediate payment is demanded, this should only be complied with in the amount of the before agreed upon fixed price. Even small surcharges, like for example the individually accounted for value-added tax, have to be included in the agreed upon or advertised fixed price for end-consumers. It's a hint to suspicious business conduct if it is tried to add that to the agreed upon price on the spot. Nobody has to let himself be coerced into paying a higher sum on the spot. If you feel pressurised, you shouldn't be afraid to call the police in order to resolve the situation.
If you have let yourself be talked into paying an exaggerated sum, you have a legal claim to a refund, which can be enforced in court if need be. A legitimate lock and key service will also never demand any booking or handling fees on the spot. So called "supply surcharges" or surcharges for special tools are not allowed either according to the law.
Coercion by a lock and key service, no matter in what form, is always actionable. The employee can also be banished from the property or the appartment, if shady actions are obvious. Already before the worst case of locking oneself out occurs, some time should be invested in prearrangements in order to be well prepared and be able to react calmly and cool-headedly. A comparison of lock and key services in the surrounding area can already beforehand bring the necessary clarity. You will definitely have an advantage if you stash telephone numbers and names of potential locksmiths carefully under your door mat or in another place in the staircase, which is easily accessible in an emergency.
Good neighbourhood can, too, be helpful when it comes to looking for a lock and key service online or via telephone in an emergency.
It is best to look for a trustworthy lock and key service in your town beforehand, which also has a local store. Then you can discuss the conditions for an emergency door opening unhurriedly without an actual emergency at hand. There you will certainly also receive stickers or something similar with the emergency number, so you can lodge them sensibly. You should also keep an eye out for the results of test reports, for example in local newspapers, which sometimes compare service providers like lock and key services.
If you`re looking for a key service or locksmith in Berlin, please call us and we will help you as soon as possible. We are English speaking and always available 24/7!
We have been tested by a berlin newspaper named "BZ" and have been the winner for locksmithes in Berlin, Germany!