030 – 34 38 300
Locksmith Berlin, Germany – ADO  For all smart phone users: Simply touch the phone number quickly and your mobile will dial automatically!
ADO Locksmith Berlin helps you at a guaranteed
fixe
d
price
You have locked yourself out or lost your keys? 
We are with you as soon as possible with any emergencies regarding door opening or break-in safety. Not only in Charlottenburg, Wilmersdorf, Spandau, Schöneberg and Mitte! In all districts of Berlin and up to Falkensee in Havelland we are usually with you within half an hour to solve your problem.
All rates including travel costs and VAT! No hidden costs! No rip-off! Complete rates from 65 €!
In the worst case you will pay a maximum of 110 € (with a locked door, at night at the weekend)
Door simply closed? Call our ADO locksmith in Berlin
If your door just accidentally closed behind you, you will pay
Monday – Friday from 8 AM to 6 PM: 65,00 €
And at any other time: 95,00 €
Door locked?
If the door is locked, you will pay
Monday – Friday from 8 AM to 6 PM: 95,00 €
And at any other time: 110,00 €
Break-in?
Primary securing of your home & instant help in repairing
We provide fast and competent help with doors and windows.
Damages of locks, wood and glass will be dealt with.
Doors and frames can be repaired or exchanged.
DIRECT QUOTING TO YOUR INSURANCE!
Instant help in Berlin Germany!
Already from  65,00 Euros (€)
Owner Markus Kirchner vouches with his good name and decades of experience for the quality of our service!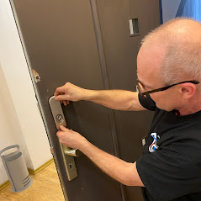 Our business card as QR-code: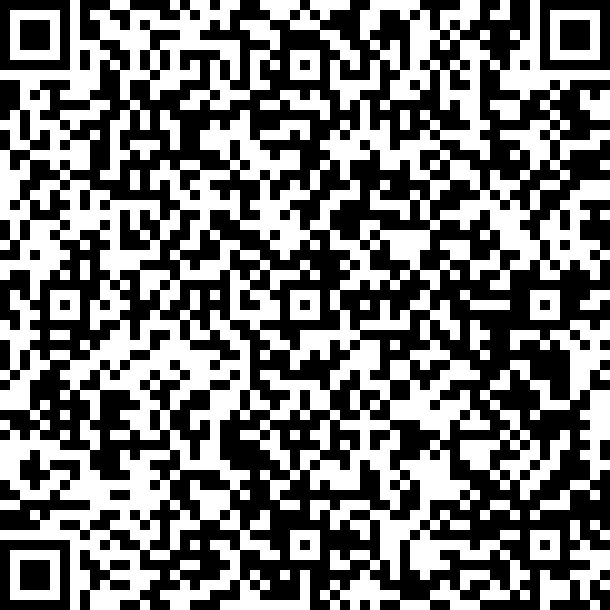 What was your last "key" experience? Share it with us on our Facebook-page.
Share us with your friends on Yelp.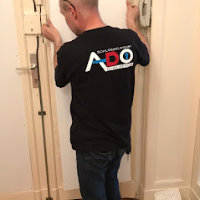 YOUR REPUTABLE, FAIR AND COMPETENT LOCK-SMITH COMPANY IN BERLIN
No matter if your door has simply closed behind you or is locked.
From us you get fast and friendly help with any wishes and problemy regarding keys, locks, locking systems and all services around house and home!
In contrast to the many "black sheeps" in the field we will already provide you in advance with a guaranteed fixed price for opening your door. With us, you will not have any hidden costs, either.
In our fixed rates for door opening and emergency door opening (at night and at weekends) the VAT is included, and also the travel costs in all districts of Berlin!
Compare our rates with other providers of door openings. Many will calculate their travel costs separately. Therefore the final prices of almost all our competitors will be higher than of ADO in Berlin Charlottenburg.
Therefore the fixed rate for opening closed doors comes at only 65,- € during working days from 8 AM to 6 PM at ADO including travel cost and VAT.
At any other times the fixed price for emergency door opening is only 95,- including travel cost and VAT.
Nevertheless we guarantee for well-trained and competent employees so that in general we can open closed doors without any damage.
With locked doors it is unfortunately usually necessary to drill open the lock cylinder. As this takes a larger effort, the fixed prices for opening locked doors are during Monday – Friday from 8 AM to 6 PM 95,- € including travel cost and VAT and at any other times 110,- € including travel cost and VAT.
For a new lock cylinder we do not calculate astronomic prices but the same fair rates as in our walk-in shop.
In order to avoid being cheated by non-local "rip-offs" who only claim being close to your location and then demand totally overpriced travel costs, you should always choose an emergency locksmith service which is really resident in your town or close to your location. (Advice: Take a look at the site imprint.) It is also essential that the chosen locksmith has a walk-in shop locally where you can ask questions with no further costs and if necessary complain or order further services and advice if needed.
Our walk-in shop is located at Krumme Straße 62 in 10627 Berlin Charlottenburg – close to the Deutsche Oper, the Karl-August-Platz and Wilmersdorfer Straße.
There you will get friendly service and advice, locks and keys, additional keys, complete locking systems and everything that you might expect from a good and reputable locksmither.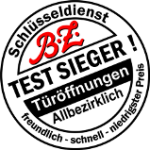 Testwinner:
> Friendly!
> Fast!
> Lowest Rate!
The BZ Berlin made ADO GmbH Berlin the test winner in the field "door openings".
Locksmith, Emergency Service, Door Opening
You have locked yourself out? You have lost your keys?
The ADO Locksmith Berlin gives you fast help.
We are available for you 24 hours, every day, also on weekends and public holidays and, depending on your location, will be at your home within 20 to 45 minutes. A closed door will be opened by us within shortes time so that you can quickly get back into your home. We have also always managed to open locked doors to our customers' satisfaction. Normally, opening the door can be performed without any damages so that it is unnecessary to exchange locks or lock cylinders.
In all districts of Berlin and in Falkensee – emergency door opening for a guaranteed fixed price! Read our Article, if you are want to know, how you can find a serious locksmith in Berlin, Germany. 
Break-in instant help, Repair of break-in damages
Your apartment, your house or your company has been broken into?
Now is the time for quick action and quick help. The Ado GmbH is not only known as a reputable locksmith service in Berlin but also as a carpentry and glaziery with years of experience in the field of break-in security. Among other, various property managers trust us as first point of contact for fast, safe and cheap securing of their objects and repairing of break-in damages.
Be it a large company or a small apartment – we help fast and cheap.
Break-in Security, Safety Equipment
Your neighbours report more and more break-ins in your neighbourhood?
You do not feel well at the thought that a burglar might pick your house for his next break-in?
Then do not wait but take advice from our locksmithing service team. We are the right point of contact for competent security advice and fitting of modern break-in protection.
Protect your family and your property. We are happy to help you!
ADO Schlüsselnotdienst Berlin is probably near you and we are always available 24/7 – so call us for your needs!
We help you fast and cheap in  Berlin Mitte und Prenzlauer Berg, Kreuzberg, Charlottenburg, Moabit, Wilmersdorf, Reinickendorf, Wedding, Tiergarten , Friedrichshain etc.